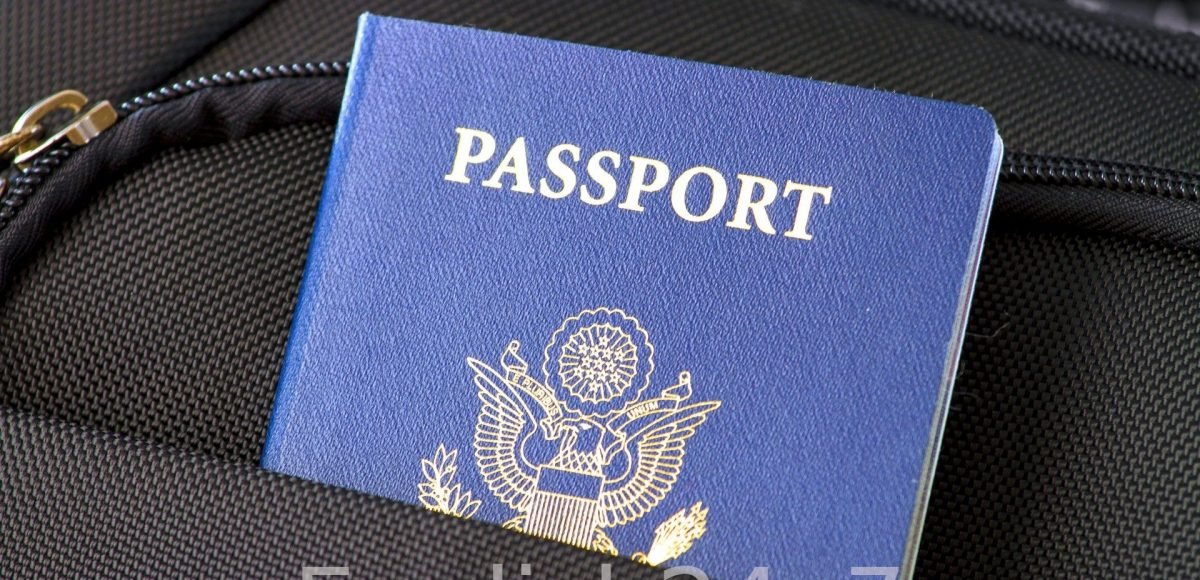 Canadian Start-up Visa Program in 12 Easy Steps
Canadian Start-up Visa Program: Have you ever thought of being a successful business tycoon employing several people around the world and serving society in a way that makes it better?
If something of this kind has come to your mind then Canada's Start-up Visa Program is all that you need to know about!
Understanding the Start-up Visa Program (SUV)
Start-up visas or as we can call them, SUVs, are visas provided to eligible entrepreneurs who want to not just begin, but also successfully run their businesses in Canada.
The Canadian government allows innovative magnates to operate in Canada after being associated with some Canadian Designated Organization.
However, one important thing to note here is that the Start-up Visa Program runs in all Provinces of Canada but Quebec, as it has its own Immigration Program.
Who can apply for this program?
As the name suggests, the visa facility is exclusively for those who are business executives with an extremely innovative business proposal which can provide employment to those in Canada along with being competitive at a large scale.
Hence, if you have a business idea which is out of the box, you can propose the offer to get it started in Canada but only after it is supported from a designated organization listed by the Canadian Government.
The best thing about the program is that there can be as many partners associated with you in the business and all of you can be a part of this program. So, if you feel that you can also run a business in Canada, then keep on reading further to know everything about it.
What is the procedure to get a Start-up Visa?
Once you have done proper brainstorming and planning for starting your own company in Canada, you need to make a business plan and propose it to one of the designated organizations listed with the Canadian Government.
If your business plan gets qualified and is selected by the designated entity, you receive a Letter of Support from the organization. Getting this Letter of Support means that the entrepreneur(s) is/are now eligible to apply to be a Permanent Resident of Canada.
However, there are certain conditions that need to be fulfilled before the concerned individuals can apply under this immigration program, and these are:
The applicant or each applicant must hold 10% or more of all the voting rights adhering to the ongoing shares of the corporation.
Collectively, the applicants and designated organization must be holders of at least 50% of total voting rights linked to all the shares.
These are the conditions that are considered mostly when the potential applicants receive the Letter of Support from the designated entity, and the instructions to be followed after becoming Permanent Resident(s) are:
Active and continuous management of your business must be in Canada.
Most of the crucial operations of your business must happen in Canada.
The business must be incorporated in Canada.
A Letter of Support from a designated organization is vital as it means that a business group has approved to invest in your start-up.
However, it isn't that easy as you need to convince the entity you have an idea which is really worth supporting, and for this you may be required to propose your business plan in different forms.
In order to get this done, you need to contact the organization and find out how to get its support because the procedure for each entity is different from another. Once you convince the business group, you receive a Letter of Support.
What is the next step to be taken after getting the Letter of Support?
Receiving the Letter of Support is a great deal and it must be included in your application as it is the proof required for showing that your business idea is supported either by an angel investor group, a business incubator, or a venture capital fund.
Apart from this, a Commitment Certificate (Confirming the agreement between the applicant(s) and entity) is also issued by the designated organization which is directly sent to IRCC (Immigration, Refugees, and Citizenship Canada).
Both of these documents play an important part in the assessment of your application, and not providing these will lead to refusal of the application. However, another important thing here is that more business information can be demanded for making a final decision.
Applying for a Permanent-Residency
Once the above mentioned tasks are completed, you get eligible to apply for a Permanent-Residency in Canada. For the information of some who might not know, family and dependents can also be a part of the application.
One thing which is important to be highlighted here is that if there are several people applying, (as business partners in a qualifying business fulfilling the above-mentioned conditions), processing won't begin unless files for all applicants are received.
Hence, if a team member does not or no longer intends to submit an application for PR, the web form must be used to inform IRCC about the same, so that the processing for other applications is not delayed.
Another crucial point to be addressed is also that each partner needs to submit their own application, and all the applications are not meant to be submitted in one envelope. (Keep reading further to know more).
Providing Proof of Language Proficiency
Obviously you will be able to run a business in Canada successfully (or as we can say 'easily') only if you can converse in English or/and French (The Official Languages of Canada), and IRCC requires a proof other than your own testimony for the same.
In your application you must include the results of a language test given from such an agency that is approved by IRCC, as without this result, the application won't be processed. And yes, you need to bear the costs for the test on your own.
The Canadian national standard used for measuring language proficiency of an individual – The Canadian Language Benchmarks must always be taken into consideration while appearing for any test in this regard.
The minimum CLB level required in all four skills i.e. Speaking, Listening, Reading, and Writing is 5. The test must also be valid when you apply (Normally, most of the tests are valid for 2 years from the time of test taken).
As the test result can be used in the future for some other application, or simply for record purposes, you must always have a copy of your test results with you. Remember! There is no third-party language test result expiration date for those applying for Citizenship.
What language tests are acceptable for Canada Start-up Visas?
In case of English Language Proficiency, the language tests which are accepted are:
CELPIP – There are two versions of the CELPIP Test: CELPIP Academic and CELPIP General, from both these tests, the applicants are supposed to appear for CELPIP General for PR.
IELTS – International English Language Testing System
This test too like the previous test has two versions: Academic and General, from which you are again instructed to appear for the General Module.
If you want to know which of these tests is apt for you, check out our articles on the same!
Agencies approved for English Language Proficiency Tests by IRCC:
Paragon Testing Enterprises
Cambridge Assessment English
IDP Australia
British Council
For those who wish to Apply through a French Language Proficiency Test, the valid tests are:
These tests are accepted only if conducted with the code of NCLC. Also be notified that Language Instructions for Newcomers to Canada (LINC) are not approved while applying for start-up visas.
Applying for a Work-Permit while Application for PR is being processed
Under the International Mobility Program, the applicant(s) can also apply for a Short-term Work Permit after fulfilling the eligibility criteria.
However, as the Commitment Certificate is only valid for 6 months from the issue date, an application for Permanent Residency must be submitted before its expiry regardless of Work Permit is applied or not.
The eligibility criteria for applying for a short-term work permit is:
The applicant must live in any province or territory other than Quebec
The applicant must pay the employer compliance fee
The applicant must have received a Commitment Certificate and Letter of Support from a designated Organization
The applicant must have sufficient funds to meet the low income cut-off for his family and himself for 52 weeks
The application for this work permit must be submitted only after the submission of a 'Self-employed' offer of employment by the applicant, as well as the payment of $230 employer compliance fee.
An important factor to be kept in mind here is that the criteria varies depending on the fact whether the business is registered for a Canada Revenue Agency Business Number or not.
Directly applying for a Permanent-Residency
In case you wish not to apply for a short-term work permit, you can directly apply for PR under the Canada Start-up Visa Program.
In this regard, before we actually move to the complicated procedure of the application, let's have a look at the things required for the application briefly:
Letter of Support from a Designated Entity
Proof of Financial Capacity to Support Family and Self for at least 52 weeks
Proof of Language Proficiency
Offer of Employment/Completed IMM 5802
Payment Receipt for the Employer Compliance Fee
Medical Examination Results*
Valid Police Certificate*
* If needed
We have already gone through the criteria for getting a Letter of Support, and Language Proficiency test result. We shall now move to the other parts of the application.
Proof of Financial Capacity (Enough Money to Settle)
While applying for a Permanent Residency, you need to give the proof that you have enough money to support your family and yourself for at least 52 weeks even with an income cut-off after arriving in Canada.
This is because the Canadian Government does not provide any sort of financial support to immigrants of new start-up visas. And the applicants are also not supposed to borrow the money from another person.
Procedure to Apply
For applying for the Permanent Residency, you need to get the application package which includes the instruction guide and document checklist, as it has a detailed description of what steps to follow and how.
Filling up the Generic Application Form (IMM 0008)
The Generic Application form is to be filled on a computer, and is validated once filled. When the validation of the form takes place, a barcode page shows up (this is important for application). Dates and signatures are required to be entered as per instructions.
In case there is more than one package, a separate barcode page needs to be there for each. Make sure validation takes place every time a change is made in the form. Without validation, the form is incomplete.
Every detail filled by the applicant(s) must be complete and true. If any information is found to be false, or any important detail is missed out, the application can be refused.
What is more, if this happens, and the applicant(s) is/are found to be inadmissible, they can be banned from applying to come to Canada for a tenure of five years, irrespective of what visa they apply for.
Complete the Document Checklist
All the supporting documents and information must be gathered in the same order for the filing as mentioned in the document checklist.
After proper sequencing, it ought to be packed in a sealed envelope, only after signing and placing the printed document checklist as the cover page of the application.
Again, all the supporting details and documents need to be true and complete, in case of non-compliance, the applicants will have to face the consequences mentioned in the previous section.
Application fees include several fees that you need to fill for each applicant which includes the Processing fees, the Right of Permanent Residence Fee (RPRF), Biometric fees, and Third-party fees.
Kindly note that there is a different time-period and procedure to pay each fee. And according to your profile, you might require to pay some of it while others won't especially in case of Third-party fee.
The fees must be paid online and mostly, the applicant pays the biometrics fees, which includes the cost of fingerprint collection and a digital photo when he submits an application in order to avoid delay.
Once the payment is made, the applicant gets a confirmation letter stating there is a need to give biometrics and where it can be given. An appointment must be booked by the applicant to avail the service and it must only be in person.
Depending on individual profile, the applicant can be asked to pay Third-party fees for Medical Exam to Panel Physicians, Police Clearance Certificates, and Language Testing.
What happens after applying?
It is important to ensure that the applicant answers all the questions, and carefully signs the forms as well as pays the processing fees and attaches the copies of the receipts to the application by including all the supporting documents.
In case the applicant forgets to include any document in the application, the same would be sent back and you as an applicant will have to resubmit after completing the same. There is a fixed address to send the application to.
Remember! First of all, a completion check takes place which determines whether the required forms are properly completed and submitted, fee paid or not. And there is no record or file until the complete application is submitted.
Receiving Acknowledgement of Receipt
Once the application is submitted and it is found out that all the documents are completed as per instructions, a letter is sent to the applicant informing that the process has begun.
This letter includes the Visa Office File Number and mentions some basic instructions for contacting and provides brief highlights of the future processing which includes detailed review by the IRCC officer.
The final decision takes some time (which can also be checked regularly from the official IRCC website) as each detail, information, and documentation is considered and assessed by the officer as per the current standard of selection.
Permanent Residence Confirmation
Confirmation of Permanent Residence (CoPR) and an Entry-Visa is given to the applicant if the application is approved. Here it is the responsibility of the applicant to check if each and every detail in CoPR is appropriate.
In case, the details are incorrect i.e. not matching to the passport, the same needs to be informed through the applicant's account.
CoPR and Entry-Visa are both essential when arriving in Canada. As CoPR is not extended, the applicant must use it before it expires.
November 21, 2020 onwards, each applicant is supposed to use ArriveCAN before checking-in at the airport, or crossing the border. ArriveCAN can be accepted both in electronic or paper form.
Conclusion
Canada Start-up Visa Program is an extremely beneficial program for all those who have innovative business ideas and some amount of capital. So if you want to settle in Canada, and also run your own business over there, you must explore more about this opportunity.
Shall you require some assistance in knowing how to apply, or in case you require aid in filling the application forms and so on, you can take help from any expert immigration agent listed on English24x7.
English24x7 is a platform exclusively developed as a one-stop solution to any of your Immigration and Study-Abroad query, from Language Proficiency to Settlement.
Do not forget to subscribe to our social network channels so that you get regular updates for visa information and other related details. You can also feel free to post your questions and queries in the comment section below.
Good luck!
*Please note that all the details mentioned here are true to our knowledge. However, you are always suggested to refer to the official website to get most recently updated information about any programme.*