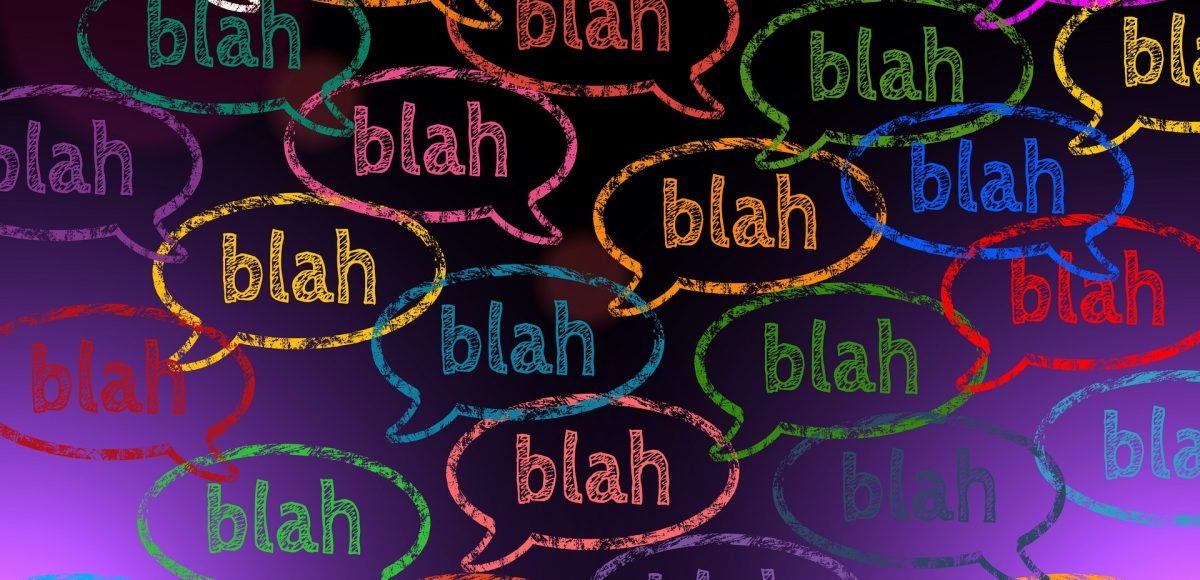 WHY IS THERE SO MUCH BABBLING ABOUT LANGUAGE PROFICIENCY TESTS?
WHY DO I COME ACROSS A LANGUAGE PROFICIENCY TEST EVERY NOW AND THEN?
As a layman living in a developing country, it is common to find at least one bill-board or a pamphlet of a language proficiency test in one corner of the city or the other. And yes! it is also likely that the language you are reading about here is none other than 'English'.
It is so strange how English has become such an inevitable part of human life (except for the tribals – though they may be speaking it too!) and there is hardly any place around us where we do not come across either a sign containing english words or letters, or a person conversing in English language.
Sometimes, it is almost impossible to complete a sentence without using an English word in it and no matter what all say, we know speaking this language does boost one's confidence level and somehow we all understand that there is something in this language that makes it superior to others.
If not exactly the language with the maximum number of speakers in the world (Yeah! it's Mandarin Chinese according to some websites), it is definitely the language which is most widely used at the present times.
And if you are among one of those who wish to migrate to a foreign land of milk and honey, you need to know how to speak and listen to it, if not write (Well! that's crucial in certain tests too though!).
Undoubtedly, there is a reason it is called an 'international language' and there is no chance that its popularity is going to decrease, (in the third world countries at least). In the article, What is IELTS?, an attempt to explain how the need for language proficiency tests has taken place and providing some insight into the test is made.
However, there is nothing wrong even in repeating that if one wants to excel in life and have a better living standard, the first thing one needs to do is move to a nation where one can get it. Patriotism in itself is a good thing, but why not begin the charity from home?
A person who himself is helpless, cannot help his nation thrive and you know what else? It's pretty simple to understand that people migrate from one place to another in order to achieve something great in life.
Anyways! That's not the point here! The point is because these countries which possess a form of human-magnet, and have people from so many diverse cultures as well as regions, it is impossible to know all the languages (even if you are a polyglot!) and thus a standard language is required to make everyone's life easier.
WHAT ARE THE TESTS ALL ABOUT?
Now! Now! Now! Patriotism apart, everyone knows that if there's a standard language all around the world, it's English. But who would believe if someone merely said that? I mean, what if a random person passing by you stops, and says that he has a rare precious stone with him, would you believe it?
Of course no (unless you really want to get out of the discussion). You wouldn't believe him till the time he provides you a proof of it. This is also the case with the embassies of the countries where we all intend to move (Yes, I know they are different for all).
Every country requires proof that you can converse in English language because without that surviving in a foreign land would not be easy, even if it is possible.
Now let us assume that you have moved to a country 'X' in search of better job and career opportunities. What is going to be the first thing you are going to do after getting at the airport after your flight has reached its destination?
You are going to hire a cab and ask the cabbie to take you home…….Would that be possible if neither you nor he understand each other. Say, even if you try to show him the address but he couldn't read, and he because of not knowing English language, cannot even explain to you that he doesn't understand what you've said!
Okay! What if he listens to the address but takes you to some other place because he couldn't make out properly what he heard?…Ugh! I know it sounds too disgusting and you till now have already understood what the purpose of these tests is.
It is just to avoid aforementioned situations that the tests generally include four modules Listening, Speaking, Reading, and Writing. In the present times, there are different tests which are accepted by different countries but the most popular ones are CELPIP, PTE, and IELTS. So click on the links if you want to know in detail What is IELTS? and What's easier: CELPIP or IELTS? If you are a tech-savvy whose more comfortable in giving the IELTS Test but only on computer then click here – Why opt for CD-IELTS?
Now! here also one thing you need to understand is that all of us won't be going to the same place and with the same purpose.
For example, if I am going to apply as an International Student, then it's alright for me to know English to that extent where I what I say is comprehensible to people as while learning I would surely improve my language skills, however if I need to migrate to an extremely modernised city as an emigrant and need work there, having poor communication skills can be problematic and would mean less job opportunities and burden on the government, that's why the people who wish to apply for settling in a particular country (or get Permanent Residency), they need to speak and write more efficiently than others.
But what if you are planning to move to a city where the people do not speak much English? What about those places where the population is scarcely dispersed and more people are required to make it look liveable?
For sure, in these cases you can get a permanent residency even on low band scores after accepting certain conditions, and this is why many different states and provinces in different countries have different visa application rules.
WHAT IS THE CONCLUSION OF THE COMPARISON OF EACH?
Till now you might have had a better insight into what the tests basically are. This means that you already know that the major difference in these tests is of their respective applicabilities because while some are accepted for study visa, others are for migration.
A huge discrepancy can also be seen in the formats of these tests and their conducting models. Even if you already know what these tests are all about, below drawn is a table that would give you a brief description of the tests and their compare the similarities and differences:
IELTS
CD-IELTS
CELPIP
PTE

Accepted in:

Most of the countries (around 140 in number) all over

Almost all of those accepting IELTS, (around 80 nations)

Accepted only in Canada

Nations like Australia, New Zealand, Canada, UK, USA

Accepted for:

Study visa-Academic PR and Work visa - General Training

Study visa-Academic PR and Work visa - General Training

For Canadian Permanent residency, work visa, and permanent residency

For study visa, certain work visas and permanent residency

Mode of conducting the test:

All four modules conducted on paper (This test is paper based)

All modules except speaking are computer-based, speaking face-to-face

All modules conducted on computer, but checked by human

All modules conducted as well as checked by computer (100% AI based)

Time span:

2 days, upto 3 hours for LRW, speaking conducted separately

Upto 3 and ½ hours, speaking usually after LRW (same day)

3 hours, single-sitting (time different for CELPIP LS)

Upto 3 hours in a single sitting

Time of result declaration:

Upto a fortnight after the test date

Within 5 working days of the test

Around 8 working days after the test

Upto 5 working days after the test

*The above mentioned data is true to our knowledge. However, the test-taker is himself responsible for receiving updated knowledge from the respective official websites.
WHAT IS BETTER FOR A NON-NATIVE ENGLISH SPEAKER LIKE ME?
All the tests have something unique in their own. If you are the one who wants to give the test to generally check your English communication skills, then CELPIP would be a better choice, as its fee is relatively less (Around $200 CAD), on the other hand if you are not so comfortable operating computers, give standard Paper-based IELTS a try.
Similarly, if your plans are to move to Australia for further Studies or Permanent Residency but you find the IELTS test a bit difficult or time consuming, PTE would be the apt choice for you. Also, if you feel that you are comfortable with the IELTS pattern but want to get the result quickly, select CD-IELTS.
So, whatever the case is, there are always ample options to choose from. What is more surprising is the fact that all the tests are designed in such a way that they suit every non-native English speaker, no matter where on earth you live or what accent you speak.
The only purpose of these tests is to check your English language proficiency and as long as you make your point clear and present it in such a way that it is easily understood, you are under no trouble at all.
Many test takers around the world fear if they would not be able to get a score on the basis of their nationality or other background related factors such as the kind of clothes they wear, the way they pronounce certain letters or have mother tongue influence on their English speech.
In these cases, while the latter may affect the comprehension of your answers and thus may create trouble for you, the former does not make a difference of even a bit. However, you would still be recommended to wear some sort of formal or sober clothing on moral and ethical grounds.
Moreover, these clothes make you more confident and serious about your examination. And as an evidence of no bias of any sort in the markings of all these tests, there is a public availability of all the marking descriptors for CELPIP, IELTS, and PTE.
So, if you are planning to give any of these tests, but are under a doubt of any sort then don't be and just book one, but only if you are clear about the pattern and are aware of all the question types and answer requirements.
In fact, these tests are designed for the non-native speakers in the first place…so pull up your socks and appear in the test once.
HOW DO I KNOW WHERE I STAND?
Appearing for these tests is never going to seem like an ordinary task (unless you or someone known of yours has given this test) and would always require at least some practice to make you aware about the test pattern and all the question types.
For example, did you know having a pause for more than 3 seconds in a particular speaking question in the PTE exam may make you lose marks for it? This isn't all of it and there is much to know about every test type. So why are you still waiting?
Get detailed information about the tests from our websites www.celpipstore.com, www.english24x7.com, and www.ielts24x7.com where there are expert trainers to guide you and a large number of students to share their experiences with you.
Here, we also have full-fledged mock tests to guide your way out, after attempting which you can come to know about the level of your performance and decide which test is apt for you. Afterall, we can know what is better only when we compare it with something else.
Once you decide which test is suitable for you and on which part of it you need to work harder, you can also practice those particular questions from these websites where there are also sets of questions according to the different question types which are designed specially keeping in mind the requirements of the aspiring candidate.
Another important fact is that, all the material available here is strictly prepared on the basis of the actual test, so that you can experience the actual exam environment just by sitting in front of the computers.
While preparing you will come across the distinct difficulty levels and understand how in certain cases the questions intend to check the general understanding of the student, while in others they want you to infer the meaning according to the texts and present you abstract ideas.
By this, the aspiring students will get an idea of the mode of teaching in a foreign country while the people who intend to settle or work there would get an idea of the difference in the local english and international english. Overall, in order to understand what the tests exactly are and where you actually stand in that test, you need to attempt them at least once.
DO I REALLY NEED TO PREPARE FOR THE TEST?
As soon as you will give the test, you will get the scores (if it's computer-based, while in the case of manual checking you'll have to give some time for the marking to take place). Depending on the type of visa you need to apply for, you can evaluate if your score is enough or some sort of practice is required to improve your performance.
Everything after this would rely on your scores! For your convenience there are some score/band comparison charts for all the tests, so that if you have actually given any test before, you can also make relevant comparisons including it and thus getting a better picture of your performance or practice.
*CLB (Canadian Language Benchmarks) are language proficiency descriptors that assist in teaching as well as assessing those who use English as a Second Language (ESL) in Canada. These are individual task-based. CELPIP is designed in such a way that its scores are already standardised with CLB. As CELPIP is a test basically for settlement in Canada, it is compared with IELTS (General Training) rather than IELTS (Academic).
As PTE – Academic is a test which is accepted mostly for student visas in different countries around the world and hence is always compared with IELTS – Academic rather than IELTS – General Training.
Now, you need to be careful about one thing that practicing just once or twice would not be too cool before appearing for the final test, so make sure you have practiced sufficiently before making the final decision to give any of these tests.
WHAT MATERIALS ARE APT FOR THE PREPARATION?
The IELTS Test has been around us for almost three decades, while the others were introduced later (PTE in around 2009 and CELPIP began to be developed somewhere in 2015). But as soon as the world came to know about these, new practice tests, questions, books, and other related materials came in the market.
Thanks to the advanced technology of the twenty-first century which has availed to us all the things that we require! For instance, for IELTS Preparation, candidates rely on the books published by (Official) Cambridge English while for PTE, there are books like The Official Guide to PTE Academic, and PTE Practice Tests Plus which are actually beneficial for the students.
But, one thing is sure, that these are mere books and not teachers. Apart from this, they are also a bit costly for many aspirants. Everyone knows that saving a penny is equal to earning one, so what if I told you that you can get both practice materials as well as teachers at one place free of cost?
Sounds great, doesn't it? Now if you want to access all these things at one place do have a look at our material on www.celpipstore.com, www.english24x7.com, and www.ielts24x7.com where you'll get everything you ought to have for practice just with one click.
ARE ONLINE SOURCES ACTUALLY BENEFICIAL?
Okay! one simple question, what would you choose – watching actors live performing in a movie or watching the movie sitting in the comfort of your room.
Obviously, watching it on over the top service providing applications and television is much more beneficial, right? Now I'm not comparing offline material to "live performance" or online resources to "screened movies", my motive is just to explain how easy it is easy to access material online than toiling in the sun to look for the appropriate materials, or waiting for an ordered book to arrive at your doorsteps.
In fact there are chances that you can do all that or something even better just with a click. Also, we all know that storing materials in a disc or on the internet is much easier than taking care of books and other similar materials which are perishable.
Furthermore, what's the matter with online resources when it's of the same quality as that of the offline with more flexibility. (Definitely, you can ask a teacher to schedule your classes a bit sooner or later everyday, but recorded lessons can be played anytime and as many times as you want).
Well, that's all I want to say about the online sources, but the final decision will always be yours, though I know you too want to give online learning a chance this time!
HOW DO I KNOW MY PRACTICE IS ON THE RIGHT TRACK?
Without any doubt, the idea of studying online can be terrifying when you're not sure whether any of your doubts would be cleared or you'll have to spend money (AGAIN!) on offline classes, if the online classes are not appropriate.
But what if I told you that there are people appointed specially to assist you in your preparation and will be available to you 24×7 (this is because our trainers are experts from all around the world rather than just one nation or region).
It certainly is all that you are looking for! What is more is that you'll be having sufficient material to keep a check on your performance and evaluate the pace of your improvement.
As a matter of fact, you shall yourself be able to feel a difference in your performance and confidence level by practicing from our resources. Whether you are intimidated with the burden of coming across all the parts – Listening, Speaking, Writing, or Reading altogether, or you are not sure if you have practiced all the question types appropriately, have a look at our websites where you shall be finding individual sections and questions to practice.
If you need to focus on a module more than the other, you have a provision for that as well. The tests and materials are prepared to assist you in every possible way. Moreover, for more clarity on certain subjects (obviously the ones in which students have the maximum doubts) we have special blogs like How and where to make notes during the IELTS Test? which will further assist you in scoring more. Above all, it's always our intuition that guides us, and we know while studying with us you wouldn't be disappointed!
WHO DO I CONTACT FOR CLEARING MY DOUBTS?
When you would have started preparing for the test with us, you'll have the provision to contact our specialised English language trainers who would leave no stone unturned to prepare you for your test. We also believe in complete transparency and continuous improvements, so if there's any suggestion that you want to give us or want us to write on a certain query of yours (If it's related to what we do!), we'll be more than glad to help you with it and provide you with all your answers as soon as possible.
In order to contact our language experts, drop us an email at contact@english24x7.com and contact@ielts24x7.com.