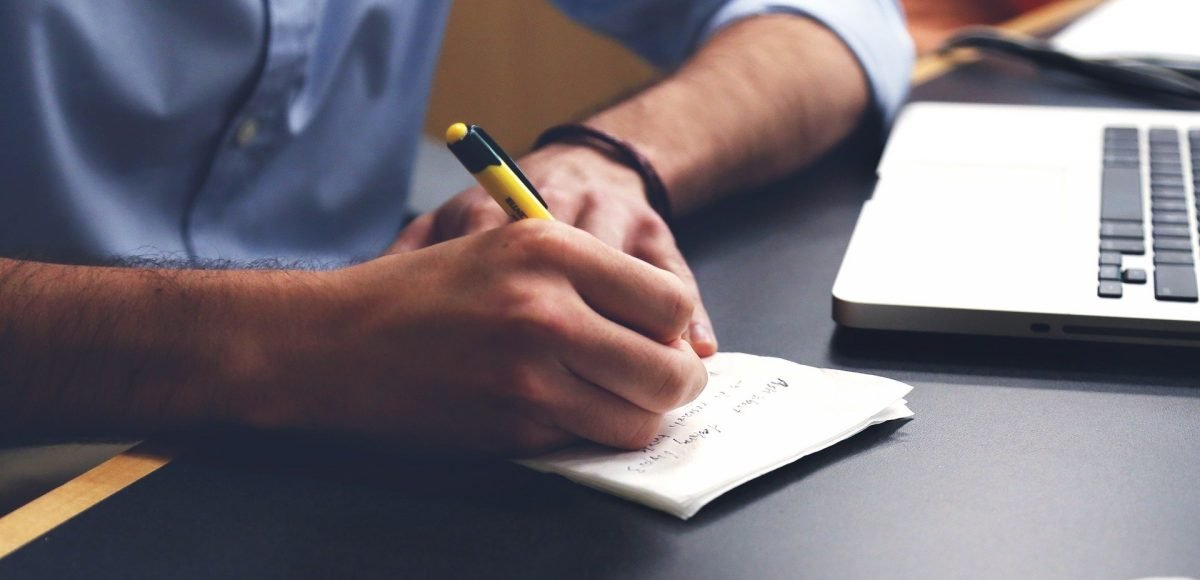 MY EXPERIENCE OF CELPIP AND IELTS-GT (PAPER-BASED & COMPUTER DELIVERED)
MY EXPERIENCE OF CELPIP AND IELTS-GT (PAPER-BASED & COMPUTER DELIVERED)
For a long time, I was planning to move to a foreign land. There were several countries where I could have applied after meeting certain requirements, but I was not quite sure about the country where I wanted to settle (I think this had happened to all of us at least once in life, that we know what we want but don't know where to get started).
Anyways! There was this one thing that I was always certain about that I wanted to move as a permanent resident rather than as a student, or simply on a work permit.
Therefore I started exploring different opportunities and application criteria on the internet and came to a conclusion that applicability for most of these visas is dependent on factors like an applicant's age, his highest level of education (which is verified by the governments of the particular country where you are applying), work experience (related to the level of qualification you have achieved), a valid job offer from the country (or sometimes the province/state where you want to live), adaptability (checking if you would be able to settle in the country properly) and enough funds for you (or your family to settle there until you get a job).
Along with all these things, was one thing which I know that most of us find difficult, and that is English Language Skills. A proof of your language proficiency is always required while migrating internationally.
English being the most popular and widely spoken language in this case, gets a lot of preference, however, there are other languages based on the number of official languages of the country where you tend to apply.
For example, in Canada, two languages have received the status of federal languages and they are English and French. Now, for a person from a Non-English speaking country like me, speaking and writing in English (keeping in mind the formal requirements of the test) efficiently is a challenge, let alone other foreign languages like French.
Therefore, in order to find where I stand in the test, I decided to appear for (Paper-based) IELTS – GT, and though some countries like Australia also accept Academic IELTS for immigration purposes, as IELTS General Training is specifically designed for the aspirants who intend to settle abroad, I decided to appear for the test.
If you are the one who also intends to know the pattern and criteria of the test, check out the article What is IELTS? which explains in detail everything you need to know about this test.
IELTS – GT
Preparing for the test seemed to be difficult till the time I had no idea what the test was all about. Once I understood the pattern and got familiar with the format, things started getting more clear. As the test has been in the market for a very long time, there are also ample resources, both offline and online from where you can prepare for the test.
And while two of four modules, (Listening and Reading) can be prepared without any aid (some tips would be required by some), Writing and Speaking are the two modules for the preparation of which you would require a language instructor who can check your answers and let you know about the points to be kept in mind for further improvement.
It took me around a week to get familiar with the test, and as my base in the language was strong (yeah! I had always been interested in English language), it didn't take me much longer to understand what things I needed to keep in mind to score (yes, the score had to be minimum 8 7 7 7).
Reading seemed to be a bit challenging at first, but I came to know about a website – www.ielts24x7.com where the practice questions for individuals sections are uploaded, and the students can easily practice and prepare for the questions that he finds challenging.
The best part about the site was that all the questions were similar in pattern to the actual IELTS test, these guys also have written several articles for aspirants like me, and there are also other activities for improving vocabulary, and pronunciation in speaking.
My speaking test was two days before the other three modules and it went quite well, though I actually wanted to spare just one day for the test. Likewise, my experience of IELTS – GT (Paper-based) was also quite good. As the test went pretty well, I also got the required score, (Hurray! I literally was on cloud nine that day) but only after a long wait of two weeks.
Computer Delivered (CD) IELTS – GT
Even though there were many people who approached me to clear their doubts about the test when they saw me preparing for it and even after I had given the examination, the number rose when I got my result (of course! we trust someone only when we know that the person has achieved something in the field) and this encouraged me to explore more about the field, as there was enough time for all the visa filing formalities to get completed.
Surprisingly, there were many things which I didn't know even after giving the test, and thought about only when I saw a question about it popping on the screen. As I am an enthusiast, I made sure that I always have the updated knowledge of the field and convey the truest information from my own experience about the thing that I am writing about.
Till the time I had given my Paper-based IELTS examination, many other tests like the CD-IELTS and CELPIP were the talk of the town. Some of my colleagues who felt that the idea of writing essays and letters manually was too daunting, wanted to make sure that spending money and time on CD IELTS is worth it and this is why they started looking for people who could tell them the reality of the test.
After uploading several status on social media applications and talking with members of different language training institutes, they turned to me for help ? and as always, I agreed to help them out with this too. It was then that I decided to appear for CD-IELTS GT.
From what I have seen and experienced myself, I have come to know that CD-IELTS is just IELTS but on computer, and believe me, if your handwriting is as sloppy as a doctor (LOL! I mean, if you have bad handwriting), then giving a computer delivered IELTS test can surely be beneficial.
Nonetheless, if it is not just the writing module that bothers you, and you want to know the complete difference between a paper-based and computer-delivered IELTS test, check out Why opt for CD-IELTS?
This test was more comfortable according to me as I am a tech-savvy and find it easier to operate a computer than dealing with papers and stuff. Another thing which I liked the most was that most of the centres where the tests are conducted (or at least where I appeared for my test!) had very less number of students and a more peaceful-less stressful environment.
The speaking module was also conducted on the same day after the test (sparing me from salary deduction due to one day off from work). The result was also declared much earlier than I received during my paper-based test (it usually takes 5 working days for the result to be declared).
Some tools that enable reviewing the questions, highlighting text, making notes, and on screen timer were also very helpful during the test, yet the biggest benefit of giving CD-IELTS as per me is knowing the word count simultaneously as you type (believe me! it's a big relief).
If I've been telling you so many benefits of the test, you would have till now that I got my result (above 8 7 7 7 this time too!) again. However, I don't recommend this test just because your handwriting is not good.
Make sure that you are comfortable using computers and know how to type (Fast!), otherwise paper-based IELTS examinations are still being conducted. Now, if you really want to give this test a try and again are not sure where to start your practice from, check out these guys @www.ielts24x7.com, they have everything one would require while preparing for the examination and there's a bonus too!
Here you will find different strategies for every section of the examination, so click on the link and start preparing now (but continue reading, because I gave another test too!).
CELPIP
It was not too long after my CD-IELTS GT test that I decided to give CELPIP a try too! Well, if you are wondering what encouraged me to appear for all these tests, the answer simply is my interest in the proficiency tests and the quest to gain more knowledge about the pattern of different examinations.
Now, if anyone of you has a habit of communicating in English language or uses the language at home or for work, CELPIP is actually the best option for you because it is designed in a way to suit an immigration visa application.
However, you should only appear for the test if you intend to emigrate to Canada on any of the Express-entry or Non-express entry programs (in other words, for work or permanent residency only, not for student visa) only and also need to check whether you are eligible to apply for the same or not.
Nevertheless, if you also want to give the test to get knowledge about it or just to check your mettle in the language, even then you are at the right track because the fee for the test is also less as compared to the other language proficiency tests (the costs of examinations vary in different countries) and the test assesses your performance on the basis of all four parameters through distinct question types.
The test is just for three hours (approximately) and all the four modules (including speaking) are conducted on the computer itself, though the marking in this case is manual. There are a variety of distinct question types which are way too easy for a regular speaker of English language, while others can be a bit complicated too.
Make sure that before appearing for the test, you have a clear understanding of the test and the parameters for assessing the students when they appear for this test. And if you still want more clarity on the topic, check Which test is easier, CELPIP or IELTS? and decide on one for you.
I know that even after reading the article and choosing one test for yourself, you would like to attempt complete practice tests for both the sections here, so for your convenience here we have www.ielts24x7.com for practicing CD-IELTS questions and www.celpipstore.com for practicing the CELPIP modules and question types.
One thing I want to specify here that the biggest difference between IELTS and CELPIP is that of their scoring, as on one hand, the IELTS test provides you bands out of 9 in each as well as overall; the CELPIP test is out of 12 and for most of the applicants if your ideal score requirement is 8777 in IELTS, it increases to 9999 in CELPIP.
However, there is nothing much to worry about as practicing the test would give you more clarity and before appearing, you have several options to choose from. Call it luck, confidence, or hard work – my score in the CELPIP examination was also above 9 in each module and my overall experience regarding the CELPIP test has also been upto the mark.
CONCLUSION
I think my example would have made it clear to you what the tests are basically for and what main difference in all of these tests is. However, things would be clear only when you attempt the tests on your own.
Here I am not asking you to pay a hefty amount of money for appearing in the tests and then decide on one, or retry if you didn't score as much as you intended (yeah! nobody wants that to happen at all), but in this era of technology, if we are being provided with some resources at our fingertips for our convenience, we should definitely take advantage of that opportunity and go with the choice most suitable for us.
Different sites for all examination preparation questions are just one click away, so wait for nothing and start practicing to give your career a boost because this is the best time for planning what your career actually needs to be like.
Being from a developing country, I understand what the challenges and shortcomings of the systems are, and though the governments are striving hard to overcome these challenges, there is still a long distance to cover to reach the spot where the developed nations are at this point, and the bitter truth is that till the time the poor nations would get to the point where the first world nations are today, it would be too late (man is mortal after all!) but there is no need to worry about anything as interdependence these 'different' world nations actually is a boon for hardworking and deserving candidates like you.
Movement of goods and services is nothing new for mankind and if you seriously intend to enjoy life by living in an utopian land, strengthen your language skills and make a move at the earliest. Indeed, the past few months have been a troubling time for many of us, but it is true that day appears only after a dark night.
This is the time that all the countries need workers (both skilled and unskilled) to revive their economies and get back to the point where they were earlier, and if this is the case then why shouldn't we try our luck and apply for emigrating abroad.
It has been revealed that around 63.3 million people migrate annually for a better career and standard of living. And still if after understanding everything written here, you are not quite sure about the role of these tests in migration, then spare out some time for reading English-English Everywhere!
*REMINDER*
"Nothing seems to be attainable at first"
It is just by attempting something over and over, that we recognise our strengths and weaknesses in that particular thing, once we become aware of our calibre, we can bring changes in order to get better at those things and achieve all that we want and deserve.
Someone has also said that doers don't think, and thinkers don't do, so wait for nothing and give yourself, your career, your future a chance because you work for it and deserve it. We are always more than happy to help anyone who needs our help. If you have any query feel free to contact us at contact@ielts24x7.com, contact@english24x7.com, or call +1-858-935-7686