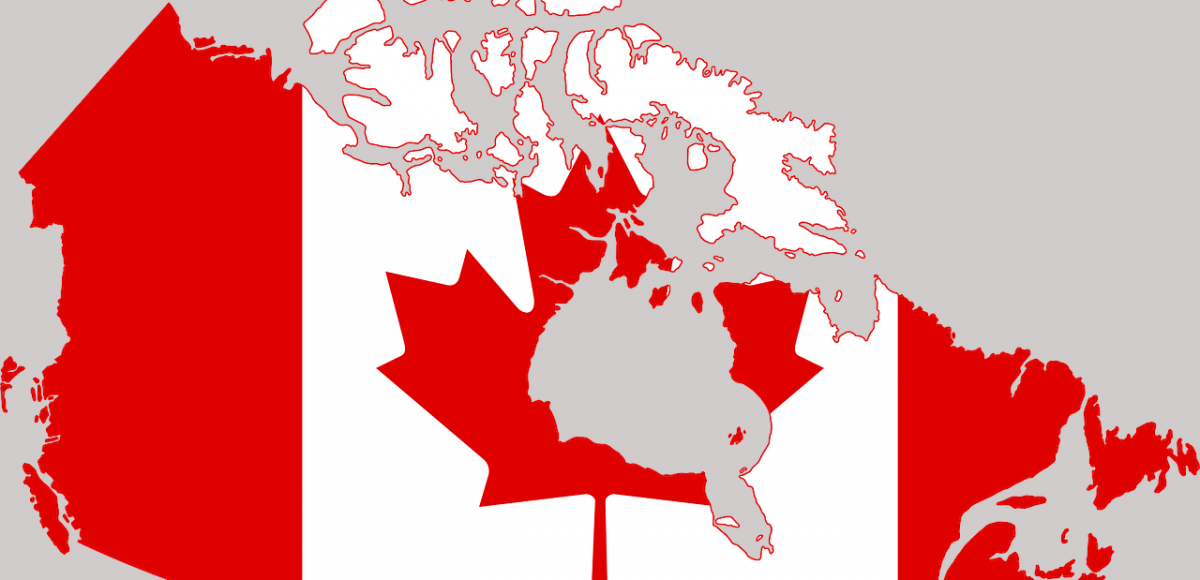 Everything about Canadian Immigration, IRCC, CLB, IELTS, and CELPIP
Canadian Immigration: Get all your queries related to IRCC, CLB, IELTS, and CELPIP cleared by reading this article and understand the roles and procedures of each!
What is IRCC?
As most of us already know IRCC which stands for Immigration, Refugees and Citizenship Canada is the Government of Canada's department dealing with Canadian Immigrants, Refugees, and Canadian Citizenship.
Established in 1994 as Department of Citizenship and Immigration Act, IRCC was renamed in 2015 with the swearing in of the 29th Ministry of Canada and since its established works in accordance with the Minister of Public Safety.
Certainly with the passage of time, there have been a lot of changes in the roles and responsibilities of IRCC, even then the preliminary role is screening the potential permanent and temporary residents of the country keeping in mind the security, safety, and health of Canadians.
Along with this, the issuance and control of Canadian Passports as well as other travel documents which facilitate travel of Canadian citizens, permanent residents etcetera is also the responsibility of IRCC.
IRCC also aims to build a stronger Canada through immigration which aims at humanitarian activities and policies, hence creating a stable economic agenda as well as social and cultural landscape. This policy as a result ensures no discrimination in the name of caste, creed or religion.
How is Canadian Immigration linked with IRCC?
Let us first begin by understanding the term 'immigration'. In the simplest terms, immigration is the settling of non-native people in a particular nation.
This means the process through which an individual becomes the permanent resident of some country is known as immigration.
Now as IRCC is the body which regulates all the visa related services in Canada, hence it definitely has everything to do with Canadian Immigration.
Though this statement is certainly too basic to be stated, anyhow the readers would like to be notified that those who intend to study or settle in Canada have to apply in accordance with IRCC guidelines only.
Who can apply for a certain visa, how to apply for it, where to apply, and all related details are to be accessed exclusively from the official IRCC website in order for smoothly carrying out all the procedures.
However, there is no denying the fact that as for a layman understanding all the terms and processes along with the complicated large number of forms to fill and third-party formalities to do is difficult, taking expert guidance becomes a necessity.
Keeping in mind this need for an agent who assists in simplifying this complex procedure, many fraudulent services have been round the corner duping people for the sake of money.
And thus, it is extremely crucial for all the applicants to choose a visa consultant/agent wisely and always be vigilant about the particular steps being carried out while applying for the visa.
In this regard, English24x7 has a special service for all its users. Apart from receiving information about different visa programs and their application procedures, you also choose from the list of immigration agents associated with us.
All you need to do is log in to www.english24x7.com and select which service you want to avail. Check the ratings, reviews, and credentials of the agent you find is suitable for your application. And the best part is that all of this can be done from the comfort of your home!
What is the role of Language in Canadian Immigration?
Is your first language something other than English or French?
If yes, are you able to communicate in English or French proficiently?
If yes, what evidence do you have to prove that?
Is that evidence acceptable by IRCC?
Well, these questions would have given you a fair idea of the role of Language Proficiency Tests in Canadian Immigration.
Actually, Canada is a country which is known for its multicultural environment due to its open immigration policies which are always aimed at welcoming more and more skilled workers from around the globe.
It is owing to the regional diversity in the backgrounds of people who intend to settle here that language has been the concern of both the government, regulatory authorities including IRCC, as well as the individuals who wish to live here in the long run.
In order to ease things for all, Canada has two official languages: English and French. The individuals who wish to study or have a career in this nation ought to know at least one of these languages so that they do not face any challenges (at least related to language).
Now as different people would apply for entering Canada through different visa programs, they would have different language proficiency requirements and hence while some might need to have a higher score in the language proficiency test, others can do well with a relatively lower score as well.
This discrepancy in the level of score obtained is according to the occupation, province applied to settle in, education level, and marital status of the applicant along with (obviously) the visa category applied for.
So can I not apply for Canadian Immigration without Language Proficiency?
I'm afraid the answer for the question is no!
While there are certain visas like tourist visas and visitor visas (basically all the temporary resident visas) which don't require you to prove your language proficiency in any language including English and French, most of them do.
Without a doubt in many developing countries (from where most of the people migrate to Canada) English language is the mode of instruction for many students in schools and colleges and they have it mentioned in their formal educational documents.
But despite this, they need to prove their language proficiency by paying third-party fees. Why?
Because that's the norm!
There are several reasons we could think of while answering this question. Let us take the first case of assessment of proficiency.
Do all the schools/colleges around the world assess the language skills of their students in the same way?
No!
Is the assessment criteria the same for schools/colleges all around the world exactly the same?
No!
Did you pass out from your school/college recently and assure that there has been no change in your language proficiency since then?
Maybe!
Can it be assured that each applicant would provide a genuine proof of language proficiency if there is no knowledge of the whereabouts of the institute from where the document is derived?
No!
Is there an evidence of proper assessment of all the skills related to language proficiency, i.e. speaking, listening, reading, and writing?
No!
It is due to several other concerns including these that only a limited number of internationally-acclaimed tests are accepted when it comes to Language Proficiency Tests for visa purposes.
In fact, every country also has a difference in the level of the scores accepted for different visa purposes, and in Canada, the body which determines this score is CLB (Canadian Language Benchmarks).
What is CLB and its role in Canadian Immigration?
Clearly as the name suggests, CLB is a benchmark, a point of reference for assessing the language of the applicant who wishes to migrate to Canada (though it is valid for other purposes too).
It assesses the language capability on a scale from 1 to 12, the points of which are divided into 3 different parts:
Stage I – Basic Proficiency
Stage II – Intermediate Proficiency
Stage III – Advanced Proficiency
The tests accepted by IRCC for Canadian Immigration Purposes include CELPIP – General, and IELTS – General Training, although some other tests are accepted for Student Visa Applications.
Before applying for a certain visa category, the applicants need to evaluate what CLB scores they have achieved in their English Language Proficiency. For this, help from the charts drawn below can be taken.
It is important to note that CLB includes all the four skills: speaking, listening, reading, and writing, and as Canada is very strict in terms of language proficiency for its immigrants, applicants are supposed to clear the requirements to qualify for visa approval.
You shall be reading more in this regard after the charts about CLB and equivalent language proficiency scores.
It is important for all the aspiring applicants to note that CLB is just to be used in case of English Language Proficiency. In case of French, where the accepted tests are TEF/TCF, the scores are to be declared eligible for a visa only if in accreditation with NCLC (Niveaux de compétence linguistique canadien).
What CLB Score do I require to apply for Canadian Immigration?
If you have reached here by reading the complete article, the hope is that you must have had a fair idea of what language proficiency is, what it is required for, and why it is the way it is!
Now, let's practically talk about the possible visa categories most of the candidates apply through. For Canada, the visa programs mostly preferred for immigration are Canadian Experience Class, Federal Skilled Worker Program, and Federal Skilled Trades Program.
These programs differ according to the NOC (National Occupational Classification) of the applicant. The jobs under this are divided into 5 main groups which are:
Why cannot I apply directly through the CLB test?
The CLB tests like CLB-OSA (Canadian Language Benchmarks Online Self-Assessment) tool are undoubtedly based on the Canadian Language Benchmarks but these are not the official tests and hence are not meant to be used for immigration purposes.
In case the user wishes to apply for Canadian Immigration, he ought to appear for the English Language Proficiency Tests which are approved by IRCC, and these are CELPIP-General and IELTS General Training.
At the moment, any test other than these two would not be accepted as a proof of English Language Proficiency, so you must choose any one of these according to your level of English comprehension.
In case you wish to know which of these tests would be appropriate for you, do read about the difference between CELPIP and IELTS – GT so get a better idea of which of these is right for you.
Shall you have any doubts, drop them in the comments section below and our representatives will get in touch with you. You can also contact us at contact@english24x7.com!