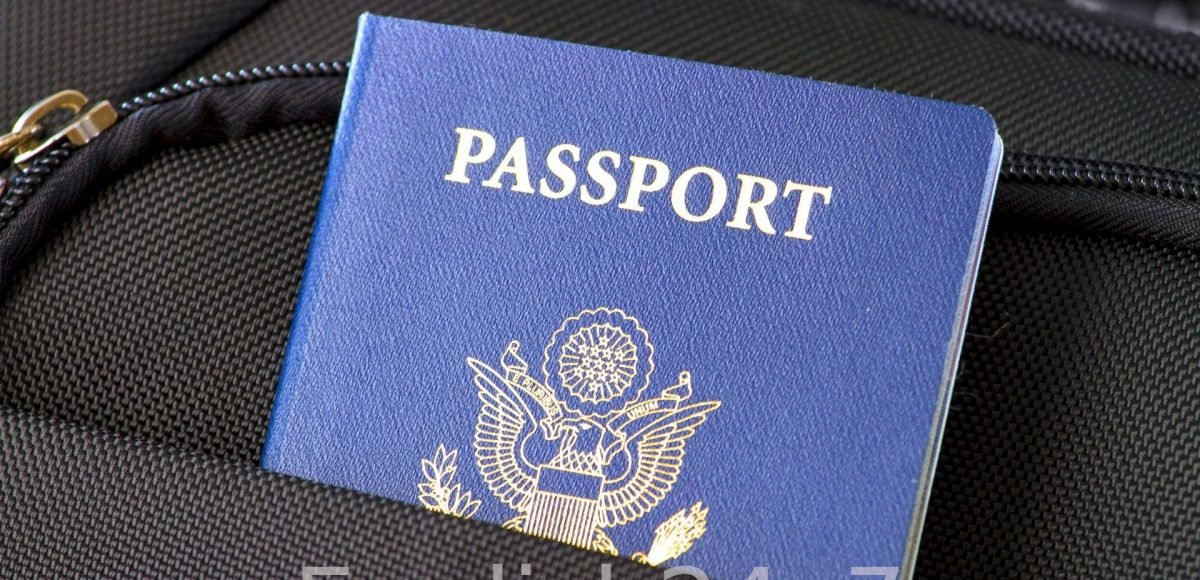 5 Signs That Your Immigration Consultant Is NOT Worth It
Many applicants ignore these 5 things while selecting an immigration consultant and repent later. Don't regret, be smart!
5 Pros and Cons of Hiring an Immigration Consultant
It is quite conspicuous nowadays for people to either study or settle abroad. However, in this case, a question which comes in all minds is whether one should get an Immigration Consultant for the filing process or not.
For this, we are going to tell you the pros and cons of hiring an immigration agent so that you take an appropriate decision accordingly.
I somewhere read that if humans were to stay at one place for their whole life, they would have had roots instead of feet, and when I see so many people moving out of their nations and living a good life, I realise how true this is!
Globalization has enabled us to settle in lands filled with milk and honey with a very little investment.
Hence, owing to the advantages, we see a plethora of people leaving the places where they have lived for ages and settle in completely new places altogether.
But this also isn't as easy as it seems because there is a lot of paperwork required for the whole procedure to be completed and it is due to this procedure that most of the applicants hire an immigration consultant by which they are freed from some of the filing stress.
Now, before we actually begin with the red flag signs of an unworthy immigration agent, let us first understand who an immigration agent, consultant or lawyer is and what roles are played by him that an applicant himself may not be able to undertake.
Role of an Immigration Consultant in Filing
There are several duties that ought to be performed by an Immigration agent during the process of filing a visa either for studying abroad, getting a work permit, or applying for permanent residency. Although these tasks are not too technical to be performed by the candidate himself, yet it is always a better option to get assistance from experts for the same.
Below is a simple list of the works done by these professional due to which they are in a high demand throughout the year, all around the world:
They assist you in making the right decision: No matter how much of an expert you are, it is always essential to consult an agent before making a final decision. This is because these agents are more experienced in this case and can hence save you from applying for an unsuitable case which might lead to refusal.
They save your time and energy: Undoubtedly, it takes a lot of efforts to find the appropriate category, courses and places to apply in. Sometimes all the procedures and formalities might be so confusing that you might doubt your decision of applying for a visa in the first place. But an experienced agent can relieve you from the load.
They assist you in paperwork: Even when you clearly understand the complete process and know how each thing ought to be done step by step, filling up all the forms and uploading documents with specific requirements (in case of online applications) may not be your cup of tea. What is more, an error in this case can also lead to refusal of your application, thus, getting a consultant is crucial.
They help you through every facet of the application: It is not just the responsibility of the immigration agent to carry out the paperwork and related tasks, but your consultant must also aware you about diverse options. He must then instruct you to perform all the tasks that need to be performed by you. After all, it is your file, so you must know every minute detail of it.
They prepare you for the upcoming interviews: Yes, there are different rules for different nations and as a layman you might not be aware about all of them. One such rule is to give and clear an interview for getting one's visa approved. In this case as well, taking help from an immigration consultant is always handy.
They inform you of the changes in the filing criteria: Owing to some unforeseen circumstances the criteria for applying for a certain visa category might change. In this regard there is no one better than a visa consultant who will not just make you aware about the changes but would also continue with the remaining process then onwards.
Pros of Hiring an Immigration Agent
Now that you have understood the tasks that ought to be performed by an Immigration Consultant. It is the time to shed light on the advantages you'll have when you hire an immigration agent:
Get proper guidance: It is quite obvious that a person has a lot of information about the field in which he works and so is the case with visa consultants as they have complete knowledge of the different visa categories.

Due to this knowledge they can let you know which field is appropriate for you. In other words, whether you are deciding to apply to a college or hoping to get a permanent residency, your agent can assist you by making you choose the appropriate field and selecting the apt program that suits your profile.
Less stress: Though there is no denying the fact that some amount of stress would always be there when you apply for a visa, and that is likely to stay till the very last second of receiving the final decision from the embassy.

However, when you hire an agent for the filing process, you do not have to worry about the paperwork and other formalities that need complete care and deliberation as the task is undertaken by the individual you hired!
No need to liaise with the governmental authorities: Worried about speaking something inaccurate under stress at the time of applying the file? If yes, then hire an Immigration Consultant.

This Immigration Consultant would consult with the governmental authorities on your behalf, and hence you will not have to worry about the application as you have your representative. Kindly note that hiring a representative does not mean that you would not have to appear for an interview.

You might be required to appear for the same if that is mandated by the authority of the country you have applied to. You will also have to be careful about all the details mentioned in the form.
Saved from the complicated procedures of filling up forms and translating: Okay! You might say that filling up forms is understood, but what is 'translating' mentioned for here.

Actually, if the documents presented by you for filing are in your mother-tongue, or any language other than the official language of the nation that you have applied to, then those documents ought to be translated before being submitted.

In this regard, when you appoint an immigration consultant, you save yourself from the hassle of performing such tasks. Similarly, there are several other things that need to be performed and taken care of while filing, but gladly your agent would be there to guide you through the complete procedure.
Higher chances of being accepted: Though hiring an immigration agent cannot guarantee you a visa, yet due to the fact that all the tasks are performed with extreme carefulness and attention (because they are getting paid for it), there are more chances of being accepted for a visa.

Another factor to be considered in this regard is the experience of the agent concerned, it is their experience which makes things easier for them as well as for you. However, here it is your task to look for an agent who is legit and not fraud. If you need more information on how to choose an immigration agent, keep on reading further.
Cons of Hiring an Immigration Consultant:
We all have heard that every coin has two sides, and without any further ado reading below about the hidden aspect of Immigration Consultancy, i.e. the cons of hiring an Immigration Agent:
A lot of expense: Yes, appointing an immigration agent is not under the budget of everyone. And if you are the one who does not have enough money to spend on an immigration agent, then you can also try by applying for the visa on yourself.

But be careful, doing everything on your own would require extra attention and energy. You will have to remain calm and understand each aspect carefully before undertaking any action, especially the monetary transactions.

If you want to spare yourself some of the stress then there is no turning back from hiring an immigration consultant.
There is no self-governance left: There is one thing for sure that is going to take place when you apply for the visa through an agent, that is there is no autonomy left.

Though you can always ask for the stage where the application has reached but you also will have to understand that everything would not be in the same way as you intend it to be.

At times, it is also likely to happen that the agent does not let you have a say in the application process as he thinks that you are hampering his work.

Here, you must understand the boundary that you are supposed to be in and should not exceed as a personal space is always necessary for smooth functioning. But if you feel that the agent is trying to hide something from you then it is a red flag!
Understanding the payment structure and terms of agreement can be tricky: Absolutely avoidable is the conflict related to the payment made to the agent for filing a visa, as all you need in this case is some presence of mind and the ability to read further (In the upcoming section you will see some tips to keep in mind while selecting an agent)!

Being careless in this part cannot cost you your money, but can also be a reason for your refusal, or put you behind bars (In case the details are false!)
There is a high chance of being duped: Oh! To be very honest, this thing is mentioned because this happens.

Many agents (though not all of them) have just opened offices for the sake of looting money from the clients, and the irony is in spite of knowing that such things happen, people get cheated and that too very severely.

So, one needs to be extremely careful before revealing any personal information in front of such fraudulent individuals and handing over one's hard-earned money to them. Remember, all that glitters is not gold and one must not be allured by the lavish set-ups and hospitality of such frauds.
No assurity that the things promised would be delivered: It has been commonly seen that the immigration agents promise things such as an accommodation to stay in, a job and several other things to their clients while applying for their visas.

And though some of them do deliver their promises, there are others who speak such things just for the sake of extorting money and nothing else.
However, there are some tips which you could follow for protecting yourself from such fraudulent immigration service providers.
Tips to Keep in Mind Before Hiring an Immigration Consultant
You know are aware of both the Pros and Cons of Hiring an Immigration Agent, and where on one hand the advantages are alluring enough to encourage you to get one for your filing, on the other hand, there is some solution required for the cons of the same.
So, below mentioned are some tips that you can keep in mind before appointing an Immigration Agent to undertake your filing procedure. Read carefully and take notes as this might be something you must have never heard before!
The Immigration Consultant must be Licenced: The agent you are choosing to represent yourself must be the one who has the necessary knowledge and authority to apply for the same.

For example, if you are planning to apply for a visa in Canada, then you can start by selecting an immigration consultant who either has an ICCRC Registration Number, or that of RCIC.

Similarly, the agent can also be the member of a Provincial Bar Association, or simply possess the necessary credentials for applying for the visa.
The Agent Must have Good Reviews: Nowadays, even before buying grocery items, we as consumers prefer to read some reviews of the product. So why not before hiring an Immigration Consultant? While doing so, do note what common things the clients point out – whether it is the behaviour of the team, or the work by the organisation as a whole?
The Visa Consultant Must Agree to have a Retainer Contract: We take a receipt/bill after buying goods from shops, right? Why? Because that is the evidence of the purchase, isn't it?

So, why shouldn't we have a WRITTEN CONTRACT with the immigration agent first.

All the terms and conditions agreed on by both the parties must be clearly mentioned in the contract so as to avoid any conflict arising later.
Understand and Seek Clarification for the Complete Payment Structure: This statement holds true for both the application charges and well as the visa filing charges.

Before beginning the whole process, you must at least have a rough estimate of the total cost that is going to be charged from you for the filing of your visa.

And if it is your complete family, you are applying for a visa, then you need to clarify whether there is going to be an increase in the charges (which is mostly the case).

In this case, you also ought to know how much increased are the new charges for the filing.
Your intuition should be all positive: No, I don't want to sound cliche here, but this really holds water for many. If you have met several people, you would know how some of them make you feel better than the others (And we are not talking about therapies here!).
Same is the case with immigration agents. When you work with the right people, your inner-self feels calm and peaceful.
However, if there is something fishy going on, you would certainly sense that too.
It is expected that you have a fair idea of the importance of hiring an Immigration Consultant as well as the challenges you might face when you appoint one.
But you are also aware that the drawbacks can be overcome wisely, and to ease your task, we have a list of some Immigration Consultants from various parts of the nation with whom you can consult and choose the right path for yourself, or in other words, apply through.
For further information, visit English24x7 or you can also reach us on contact@english24x7.com, or you can follow us on our social media channels for more updates!